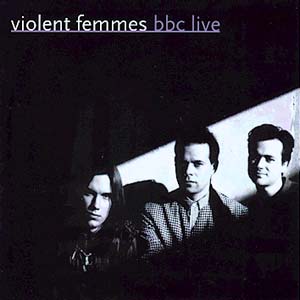 The Violent Femmes formed in 1981 in Milwaukee. The following year, they supported The Pretenders on tour, after Chrissie Hynde & James Honeyman Scott had 'discovered' them busking in the local streets.

The trio then released their eponymous debut LP - a masterpiece of minimal, mostly acoustic, Americana which borrowed from influences as diverse as 50s rock'n'roll, doo-wop, gospel, old-time folk music, The Velvet Underground and punk. That album eventually went on to achieve platinum status.

By 1991, their 10th anniversary, the Femmes had five successful studio albums and a 'best of' compilation under their belt. During the summer of '91, the band played a sell-out tour of the UK including one show at London's Town & Country Club. That concert was recorded by the BBC and is now released here for the first time.

This CD, which includes a great version of their classic anthem 'Blister In The Sun', captures the essence of the band live, and the powerful relationship with its audience.
The accompanying 12 page booklet includes comprehensive liner notes, rare photographs and full recording details.
HUX065
---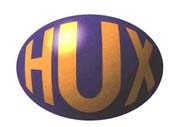 Look Like That

Promise

Out The Window

Country Death Song

Prove My Love

Fat

Flamingo Baby

Good Feeling

Ugly

Gimme The Car

Blister In The Sun

American Music

Kiss Off

Life Is A Scream
---
Recorded at the Town & Country Club, London 20 July 1991 for broadcast in the Radio 1 'In Concert' series
---
Gordon Gano - guitar, vocals
Brian Ritchie - bass, backing vocals
Victor De Lorenzo - drums, backing vocals