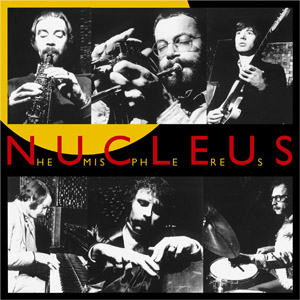 There can be little more exciting or rewarding than listening to a band playing live and firing on all cylinders at the absolute peak of its powers, and the live performances presented here by Nucleus are no exception.
They capture the group in arguably its finest incarnation right at the start of its long career, exhibiting a staggeringly high level of musical discipline matched by an equally impressive ability to improvise and solo.

Nucleus began its long jazz-rock journey in 1969, when it was originally formed by trumpeter Ian Carr. They attracted a following after a successful performance at the Montreux International Festival in 1970, which led to the offer of a recording contract with Vertigo, and the release of several acclaimed albums.

The performances on this CD were recorded live in Europe in 1970 & 1971 and draw on material that was to be found on the band's first two LPs, 'Elastic Rock' & 'We'll Talk About It Later'. At the time 'Elastic Rock' attracted comparisons with Miles Davis's work of the period such as In A Silent Way and Bitches Brew, which incorporated rock influences, but the Nucleus album was actually was recorded ahead of these works and Carr has always been keen to distance the band from these comparisons.

Ultimately Elastic Rock had elements more in common with Brit avant-garde rockers like the Soft Machine and the Pink Floyd than it did with jazz, even if rock remained the less dominant force in the band's overall approach.

Nucleus are still winning new fans today. Their track 'Song for the Bearded Lady' (included here) was recently featured on a 3-CD compilation of Vertigo acts. Mojo magazine revealed: 'the punkoid guitar gun for hire Chris Spedding and UK jazzers led by Ian Carr wig out on this piece of swing 1970 proto punk'

The accompanying full colour 12 page CD booklet includes rare group photographs and extensive liner notes, including interviews with the band members.


HUX078
---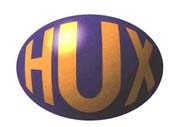 ---
1. Cosa Nostra (4.28)
2. Elastic Rock (5.06)
3. Stonescape (1.37)
4. Single Line (1.04)
5. Twisted Track (5.30)
6. 1916 (6.02)
7. Persephone's Jive (1.15)
Live in Europe, March 1970
8. Song For The Bearded Lady (7.12)
9. Tangent (7.46)
10. We'll Talk About It Later (5.12)
11. Snakehips Dream (9.10)
12. Hemisphere (6.13)
Live in Europe, February 1971

Line-up
Ian Carr - trumpet, Jeff Clyne - bass, Karl Jenkins - piano/sax/oboe
John Marshall - drums, Brian Smith - sax/flute, Chris Spedding - guitar