This 2-CDset features two live concerts recorded by the BBC in 1973 and 1978.
The 1973 gig has never been released before whilst the 1978 show appears in its entirety for the first time, featuring the previously unreleased "Funny Ways".
The 8-page booklet includes background liner notes, full recording details and an introduction by Gentle Giant's drummer John Weathers.
HUX008
---
"Somebody once told me that once you reach the age of 50, you start to deteriorate mentally and physically at an alarming rate. He was dead right. I don't remember a thing about the concert,not a damn thing." John Weathers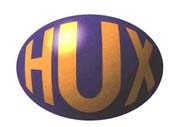 ---
Also available on Hux Records:
Gentle Giant - Totally Out Of The Woods