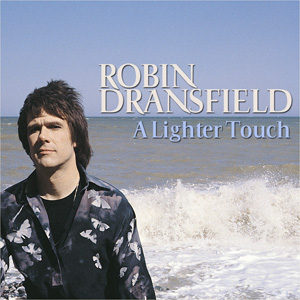 Brothers Robin & Barry Dransfield joined together to form the British folk band the Dransfields in 1969. Into the early 1970s, British folk-rock was the buzz word among record labels, but out in the folk clubs the kings of the castle were this hot-headed acoustic brother duo from Yorkshire - blessed in uncanny harmonising like the Everlys and any number of bluegrass siblings out west, but virtually alone in the art on the British folk scene.

Turning down an offer to join the founding line-up of Steeleye Span, the brothers toured for several years as a duo, their shows including performances with Tom Paxton, Ewan MacColl, Martin Carthy, and the Watersons. The brothers eventually went their separate ways and Robin released his one and only solo LP, Tidewave, in 1980.

Now combining the first CD issue of that LP with a previously unreleased solo concert recorded in November 1972 at Medway Folk Club in England, this 2CD set is a timely reminder of the brilliance of Robin Dransfield, a lost giant of the early '70s English folk scene who has remained determinedly inactive in music-making for over 20 years. The revival starts here.

The 20 page booklet features an introductory liner note by noted music journalist Colin Harper, plus extensive notes by Robin Dransfield, including the story behind the making of Tidewave and his personal comments on each of the featured songs. Also includes several rare photographs from Robin's own archive.

HUX097
---
Tidewave
---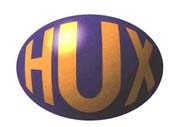 ---
Track Listing:
CD 1 Tidewave
1. The Cutty Wren 2. The Barley & The Rye
3. Fair Maids Of February 4. When It's Night-Time In Italy It's Wednesday Over Here 5. The Rigs O' Rye 6. Spencer The Rover 7. Tidewave
8. The Cadgwith Anthem 9. I Once Had A Dog
10. The Three Muscadets
CD2 Medway Folk Club
1. Faithful Johnny 2. Bogie's Bonnie Belle
3. Cold Blow & A Rainy Night 4. One Of The Good People 5. Still He Sings 6. Be My Friend
7. Adam & The Beasts 8. I Once Had A Dog
9. The Rigs O' Rye 10. Tapestry 11. Tidewave
12. Scarborough Fair 13. When It's Night-Time In Italy

Musicians:

Robin Dransfield - all vocals, guitar, banjo
Barry Dransfield - cello 14. Lazy Afternoon
Christian 'Le Roi' Gourhan - hurdy gurdy
Lea Nicholson - concertina
Nick Greenwood - bass guitar
Chris Copping - piano
Bob White - trumpet
Chris Stearn - bass trombone, euphonium