2002 Releases
---

GENE WATSON Love In The Hot Afternoon/Paper Rosie HUXO36
[Release date 3 December 2002]

Gene Watson has always been a favourite amongst fans of straight, no-frills country music. His rich, mellow voice is magnificently expressive and instantly recognisable.

The two albums on this CD, drawn from the most commercially successful period of his career, certainly capture Watson in his prime. Love In The Hot Afternoon (1975), his debut on US Capitol, followed hot on the heels of his first national hits, while Paper Rosie (1977) was another early classic and the album that introduced him to British audiences.

Now two of Gene's classic, long-deleted early albums are brought together on this CD, offering another chance to enjoy the company of one of country music's greatest voices. Both of these albums have been digitally remastered and now appear together on CD for the first time.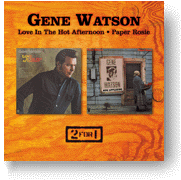 ---

IAN GOMM 24 Hour Service HUXO35 [Release date 28 October 2002]

Although hardly a household name, Ian Gomm has an impressive track record in the music business. He's been treading the boards for over 35 years and has worked with a staggering variety of musicians, from classical rockers Sky to country diva, Nanci Griffith.

He's probably best remembered for the five years he spent as guitarist, singer and songwriter with the quite wonderful Brinsley Schwarz, during which time he and Nick Lowe co-wrote several great pop songs, including 'Cruel To Be Kind'.

In 1979, Ian had his first solo hit in the States with 'Hold On', and he and his band set out on an extensive tour of the U.S.

The concert on this CD was recorded during this tour and is now released here for the first time. The accompanying 8 page booklet features comprehensive liner notes, including an interview with Ian, and several rare photographs from the Gomm archive.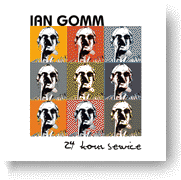 ---

MALCOLM MORLEY Lost & Found HUXO34
[Release date 28 October 2002]

Malcolm Morley was an original member of Sam Apple Pie, before forming Help Yourself, who recorded 4 superb albums between 1971 & 1973.

In 1976, he recorded his only solo album, backed by Ian Gomm (ex-Brinsley Schwarz) and Plummet Airlines.

These master tapes were lost for over 25 years and were unearthed recently by Ian Gomm (who also produced the album) and are now released here for the first time.

The accompanying 8 page booklet features comprehensive liner notes, including an interview with Malcolm, and several rare photographs from Malcolm's own archive.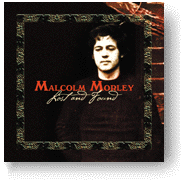 ---

LEW LEWIS Save The Wail plus The Stiff Singles and live bonus tracks HUXO33 [Release date 30 September 2002]

Lew Lewis, one of the maverick characters of the British pub rock boom, first came to prominence as a member of Eddie and the Hot Rods. An electrifying live act, the Hot Rods were well established on the London circuit by the time of the advent of Punk. In March 1976, they found themselves being supported at the Marquee by a young band called The Sex Pistols.

Lewis left the Hot Rods the following year and set about putting together the first line-up of the Lew Lewis Band. He then put together a second band called Lew Lewis Reformer which released an LP, 'Save The Wail' on Stiff Records in 1979. The whole of the original LP appears on this compilation.

Essentially a 'Best Of', this compilation is brimming with taut R&B energy. The live bonus tracks were recorded in June 1977 (tracks 15-18) and July 1979 (tracks 19-21).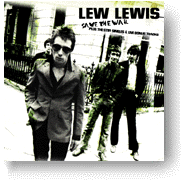 ---

THE ONLY ONES - Darkness & Light - The Complete BBC Recordings HUXO30 [Release date 26 August 2002]

The Only Ones were formed in 1976 and released their debut single, 'Lovers Of Today', on an independent label. After signing to CBS the following year, the band released the hugely influential single, 'Another Girl Another Planet'.

During this period, The Only Ones recorded four sessions for John Peel and one Radio 1 'In Concert', plus two appearances for BBC TVs 'Old Grey Whistle Test'. This double CD now brings these complete recordings together for the first time.

This compilation has been produced with the help of the band and the extensive liner notes include contributions from John Perry. The accompanying 8 page booklet features full recording details and several band photographs.

"The Only Ones were one of the great bands of their time and they still sound good on this fine summary of their achievements"

Mark Brend, Record Collector (December 2002)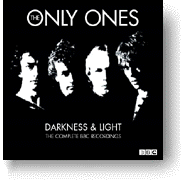 ---

ERNIE GRAHAM Ernie Graham HUXO32 [Released: 25 June 2002]

Ernie Graham began his musical career in the 1960s, when he formed Eire Apparent with Henry McCullogh. The band toured extensively, supporting Jimi Hendrix, Pink Floyd & Soft Machine.

Eire Apparent disbanded at the end of the 60s and Henry McCullogh went on to form The Grease Band.

Ernie then recorded his eponymous debut album in 1971, recruiting the members of Brinsley Schwarz (including Nick Lowe) and Help Yourself as his backing band. At the time of it's original release, this album drew comparisons with Dylan, The Band and Crosby, Stills, Nash & Young.

Ernie's complete solo recordings are now released here on CD for the first time; The 1971 album and both sides of the 1979 Stiff single.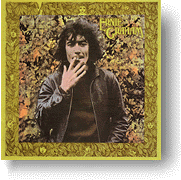 ---

BACK DOOR Human Bed - The Complete BBC Sessions HUXO31 [Released: 24 June 2002]

This jazz rock trio formed in Yorkshire in 1970 and comprised Colin Hodgkinson - ex Alexis Korner Band - (bass/vocals), Ron Aspery (sax/piano) & Tony Hicks (drums).

The band attracted a great deal of interest as a result of Hodgkinson's unique full chording bass technique. A virtuoso style which has been hugely influential ever since.

This album features three complete BBC Radio 1 sessions, from 1973-1974. Two of these were recorded for Bob Harris and one for John Peel.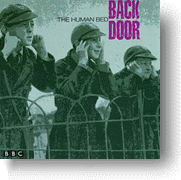 ---

DUFFY POWER - Sky Blues Rare Radio Sessions HUX026
[Released: 27 May 2002]

Duffy Power has long been regarded by Blues critics and cognoscenti as one of the most compelling British singers and songwriters of his generation.

This new compilation brings together several BBC radio sessions - recorded between 1968 & 1973 - which had previously been feared lost or wiped. Also included is one bonus session from 1994.

None of these recordings have ever been released before.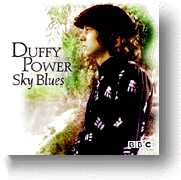 ---

GRYPHON - About As Curious As It Can Be HUX027
[Released: 27 May 2002]

Gryphon are fondly remembered as one of the most unique and interesting British bands of the Progressive Rock era.

The five albums they produced between 1973 and 1977 showed their evolution from an all-acoustic medieval music quartet to a Progressive pop band.

That unique blend of medieval music and progressive rock can be heard to wonderful effect on this new album.

This CD features two previously unreleased BBC concerts, recorded in 1974 & 1975.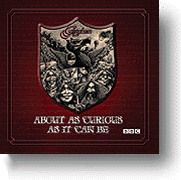 ---

JOHN SEBASTIAN - One Guy, One Guitar HUXO24
[Release date: 25 March 2002]

As leader of the seminal 60s band, Lovin' Spoonful, John Sebastian established himself as one of the great singer songwriters.

When the Spoonful disbanded, John began his solo career (turning down an invitation to join Crosby, Stills & Nash) and in 1969, his performance was one of the highlights of the Woodstock Festival.

In 1981, John played a fantastic solo set at The Cambridge Folk Festival. He returned again three years later to perform another stunning concert. Both shows, recorded by the BBC for broadcast on Radio 1, are released here for the first time.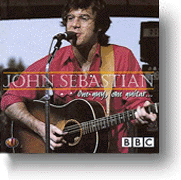 ---

THE BLUES BAND Greenstuff - Live At The BBC 1982 HUX025 [Released: 25 March 2002]

The Blues Band was formed in 1979 by former Manfred Mann colleagues Paul Jones & Tom McGuinness, along with slide guitarist Dave Kelly (ex-John Dummer Blues Band & Rocksalt).

Bassist Gary Fletcher (Wildcats) and drummer Hughie Flint (formerly of McGuinness Flint) completed this line up of impeccable blues men.

In 1982 they played a blistering show at the Paris Theatre in London, featuring Hughie's replacement, ex-Family drummer, Rob Townsend.

This awesome concert was recorded by the BBC for broadcast on Radio 1 and is released here for the first time.

Also included is a bonus track, the live favourite 'Maggie's Farm', recorded in 1981.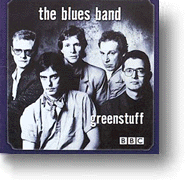 ---