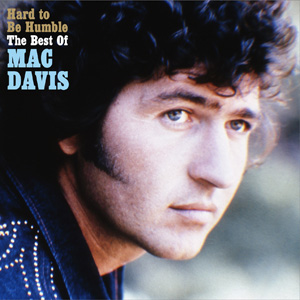 At his commercial peak in the mid 1970s, Mac Davis was one of America's most popular entertainers. As a superb singer and actor, he found considerable success in both fields.

Throughout the late 1960s and into the 70s, Mac Davis enjoyed massive success both as a singer and as a songwriter. In 1968, Elvis Presley recorded Davis' 'A Little Less Conversation', and soon after, the King was requesting more of his work. After notching a Top 40 hit with Davis' 'Memories', Presley reached the Top Five in 1969 with the songwriter's 'In the Ghetto'. Mac sings the latter two of these hits on this compilation.

As a singer in the 1970s, Mac Davis had a number 1 hit himself in the US singles chart with 'Baby Don't Get Hooked On Me'. He also spent 16 weeks in the UK charts with his witty hit single, 'It's Hard To Be Humble'.

Aside from Elvis Presley, Davis' songs have also been covered by Glen Campbell, Kenny Rogers, Anthony Newley, Bobby Goldsboro and OC Smith. In 2006 Mac Davis was inducted into the Songwriters Hall Of Fame.

This 'Best Of' compilation has been digitally re-mastered. The accompanying 16 page booklet includes photographs, liner notes and full lyrics to every song.


HUX135
---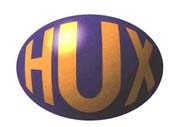 ---
Track Listing:
1. Good Friends and Fireplaces
2. Watching Scotty Grow
3. Stop and Smell The Roses
4. Plain Old Love
5. In The Ghetto
6. Memories
7. If You Add All The Love In The World
8. Burning Thing
9. I Believe In Music
10. Kiss and Make It Better
11. Something's Burning
12. Rock 'n Roll (I Gave You The Best Years Of My Life)
13. I Still Love You (You Still Love Me)
14. Baby Don't Get Hooked On Me
15. Whoever Finds This, I Love You
16. Music In My Life
17. Daddy's Little Man
18. Friend, Lover, Woman, Wife
19. Picking Up The Pieces Of My Life
20. One Hell Of A Woman
21. Brand New Lease On Life
22. It's Hard To Be Humble