RON GEESIN Biting The Hand BBC Radio Broadcasts 1969-1975 (HUX098) [Release date 12.05.08] 2-CD

A genuine 'one-off', with a dizzying range of work, Ron Geesin's name will be familiar to many rock fans through his collaboration with Pink Floyd. Geesin worked with the band on their 'Atom Heart Mother' LP, co-writing the side-long title track of that record.

One of Britain's leading avant-garde composers and performers, Geesin began his musical career in 1962, as a member of a jazz band, and is still going strong today, working on new projects into 2008.

This double CD, compiled and re-mastered by Ron Geesin himself, features a comprehensive collection of his BBC radio session recordings, most of which have never been released before now.

The accompanying 12 page CD booklet features extensive liner notes by Ron Geesin, along with his comments and recollections of each session and rare photographs from his own archive.

"Bearing witness to Ron Geesin on stage is an unforgettable experience. He stomps around roaring strange poetry and nearwords. He blows into petrol cans and draws the audience and the events of the evening into him. He plays "amazements" on the piano and a bizarre neo-banjo. He plays on the walls, the floor, chairs, the atmosphere - and the audience. Description is really superfluous." - John Peel

"Nobody will ever know what Geesin is, but this collection offers you, and me, a chance of finding out." - Ron Geesin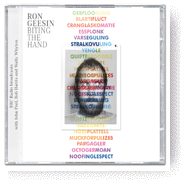 ROBIN DRANSFIELD A Lighter Touch (HUX097) [Release date 12.05.08] 2-CD

Brothers Robin & Barry Dransfield joined together to form the British folk band the Dransfields in 1969. Into the early 1970s, British folk-rock was the buzz word among record labels, but out in the folk clubs the kings of the castle were this hot-headed acoustic brother duo from Yorkshire - blessed in uncanny harmonising like the Everlys and any number of bluegrass siblings out west, but virtually alone in the art on the British folk scene.

Turning down an offer to join the founding line-up of Steeleye Span, the brothers toured for several years as a duo, their shows including performances with Tom Paxton, Ewan MacColl, Martin Carthy, and the Watersons. The brothers eventually went their separate ways and Robin released his one and only solo LP, Tidewave, in 1980.

Now combining the first CD issue of that LP with a previously unreleased solo concert recorded in November 1972 at Medway Folk Club in England, this 2CD set is a timely reminder of the brilliance of Robin Dransfield, a lost giant of the early '70s English folk scene who has remained determinedly inactive in music-making for over 20 years. The revival starts here.

The 20 page booklet features an introductory liner note by noted music journalist Colin Harper, plus extensive notes by Robin Dransfield, including the story behind the making of Tidewave and his personal comments on each of the featured songs. Also includes several rare photographs from Robin's own archive.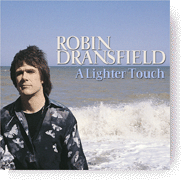 FORMERLY FAT HARRY Goodbye For Good: The Lost Recordings 1969-72 (HUX096) [Release date 04.03.08]

Formerly Fat Harry are one the forgotten greats of late '60s British rock. The band was formed in London in 1969 by ex-Country Joe & the Fish bassist Bruce Barthol and two old friends from the Berkeley California folk music scene, Gary Petersen and Phil Greenberg. Fat Harry was soon signed up by the original Pink Floyd management company.

Playing a highly idiosyncratic brand of Americana that frequently experimented with jazz time signatures, the band played at two of the now legendary free concerts in Hyde Park, the 1970 Bath Festival, Phun City and many of the clubs of the era such as The Marquee in London.